Garry Momber Director  (BA MSc MIfA)
Emanating from seafaring stock, Garry embarked on his marine related career following a MSc in Maritime Archaeology at Bangor University. Having served almost two years working offshore as a Seismic Navigator he returned to his chosen profession working for the Nautical Archaeological Society and as a visiting lecturer for the Universities of Southampton and Bristol. He joined the Hampshire and Wight Trust for Maritime Archaeology (HWTMA) as the full time Archaeological Officer in 1997 in which time he helped to instigate a pioneering agenda of fieldwork and research. In January 2002 he was promoted to the HWTMA Director and in 2004 he founded Maritime Archaeology Ltd.
Julie Satchell  Head of Research (BA MA MIfA)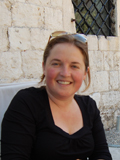 Julie divides her time between Maritime Archaeology Ltd as our Head of Research and HWTMA where where her role includes formulating, organising and managing the HWTMA's fieldwork and research programme. Prior to joining the MA Ltd. Julie gained a BA in Archaeology, and MA in Maritime Archaeology from the University of Southampton. For the next two years these skills were put to use in terrestrial contract archaeology.
Virginia Dellino-Musgrave Quality Insurance manager Manager (BA MA PhD MIfA)
Vir completed her undergraduate studies in archaeology at the University of Buenos Aires (Argentina). She then undertook a Master of Arts in Maritime Archaeology and a doctoral research both at the University of Southampton (UK). From the beginning of her career, her research experience has been continuously developing through themes ranging from prehistoric societies on land to maritime and historical archaeology contexts. Vir is currently employed by Maritime Archaeology Ltd (MA Ltd) and the Hampshire & Wight Trust for Maritime Archaeology (HWTMA). She is responsible for managing and overseeing that commissioned archaeological projects run on time and to budget and project objectives are being met as per schedule of works. She also manages the archaeological component of marine environmental impact assessments (EIA), strategic environmental assessments and research mainly related to the management of the historic environment resource. She is also responsible for ensuring that all archaeological work is undertaken following current archaeological best practice guidance. In March 2008, she was elected Chair of the IFA Maritime Affairs Group.
Brandon Mason Project Manager  (BSc MA)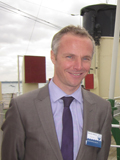 Brandon manages and delivers geophysical survey interpretation and archaeological reporting projects for offshore industry and research units. He has developed his experience and skill set working for a variety of clients and in collaboration with a range of stakeholders including curators, specialists and members of the public involved throughout the EIA process.  His particular interests are focussed towards the development of early to late medieval ships and boats, and marine geophysical survey techniques in archaeological interpretation. Brandon has been with MA Ltd. since 2007, and is a member of the organisation's HSE archaeological dive team.

Christin Heamagi Consultant  (BA MA)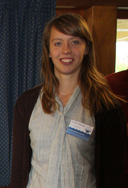 Christin is currently working as a consultant for Maritime Archaeology Ltd. She is responsible for planning and developing a wide range of commissioned archaeological projects. Christin has developed an extensive knowledge of the geophysical aspects of large projects and is leading on environmental archaeological projects, including different measures of geoarchaeology. Christin has been with MA Ltd. since 2008 and is a  member of the organisation's HSE archaeological dive team.
Julian Whitewright  Senior Project Officer (BA MA PhD)
Julian works part time for MA Ltd. where he manages the processing of GIS datasets and the production of archaeological plans and illustrations. He  has extensive experience in historical research and the assimilation and synthesis of archaeological and historical source material. Julian has a BA in Archaeology and an MA in Maritime Archaeology, both from the University of Southampton. Julian's doctoral research into sailing rig technology was also completed at the University of Southampton, where he now spends the other part of his time as a teaching-fellow.
Stephen Fisher  Project Officer (BSc)
Stephen has a broad range of experience on archaeological projects from his time with the HWTMA and MA Ltd. Recently he has researched and written a desk based assessment of the archaeological resource of Second World War features in the New Forest National Park. He has also carried out all of the necessary historical research and contributed to the desk based assessments of a renewable energy development proposal in the New Forest and an extension to Cowes Castle on the Isle of Wight. As part of his work with the HWTMA he has also conducted historical research on a number of shipwrecks and coastal forts around the local area and recently finished a two year role as a project manager for the PATHH project, which involved identifying and researching hundreds of historic rights of way around Hampshire.